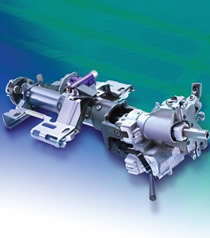 Instructions for Installation.
Properly securing the Lok-Itt Column Lock™ to the steering column of your
vehicle is critical for the effectiveness of the product. Please carefully
follow the instructions included with your Column Lock and contact us
directly with any questions.
There are two versions of installation instructions. For the Permanent Models
P300, P301, P302, P303 or P304, view the Type A Installation Instructions.
For the Permanent Models P310, P312 or P250, and the Removable Models, 300, 306 or 600,
view the Type B & C Installation Instructions.